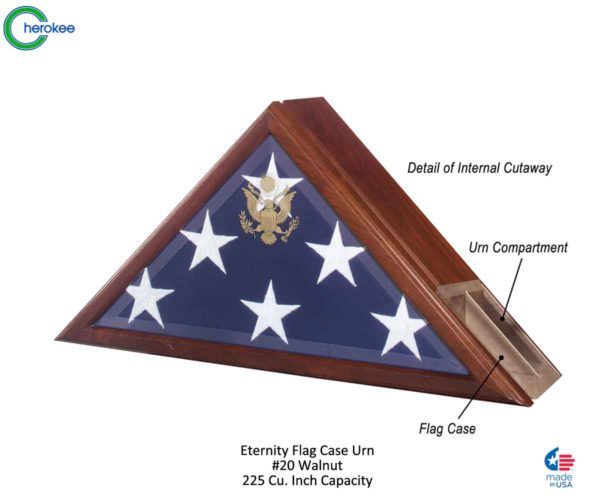 Eternity Case
Eternity flag case and urn incorporates our most popular flag case
profile with an easily accessible built-in urn compartment
(225 cubic inch capacity) in the back of the flag case.
Embossed Great Seal of the United States on beveled glass.
Solid Walnut with our exclusive Heirloom Walnut finish.
The case opens from the front with a hinged lid,
has a hidden magnetic closure and integrated dust seal to best preserve your flag.
Holds the standard 5' x 9.5' Burial Flag.
Made in America
Call to place an order - 770-227-4435
Related Products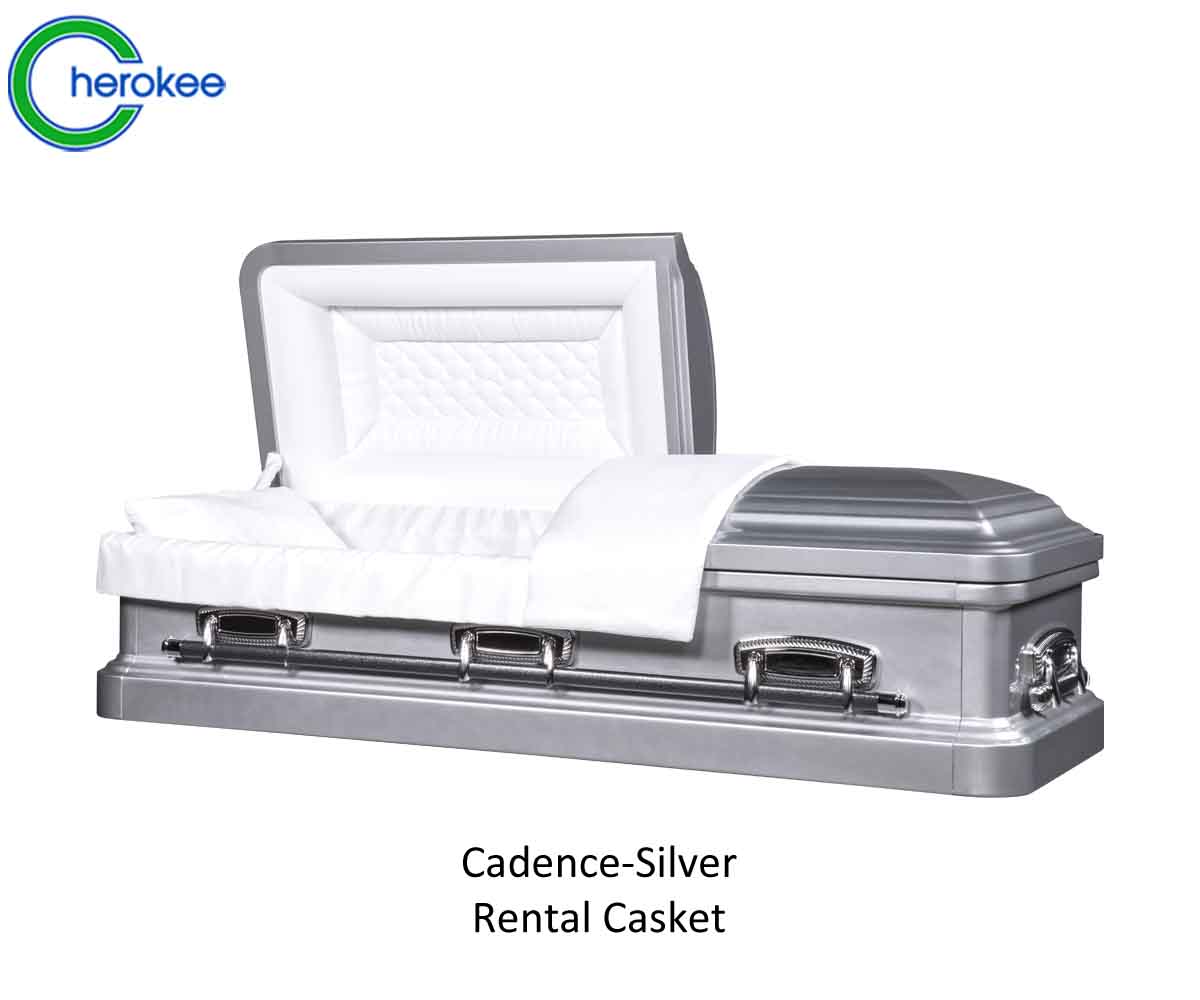 Rental Caskets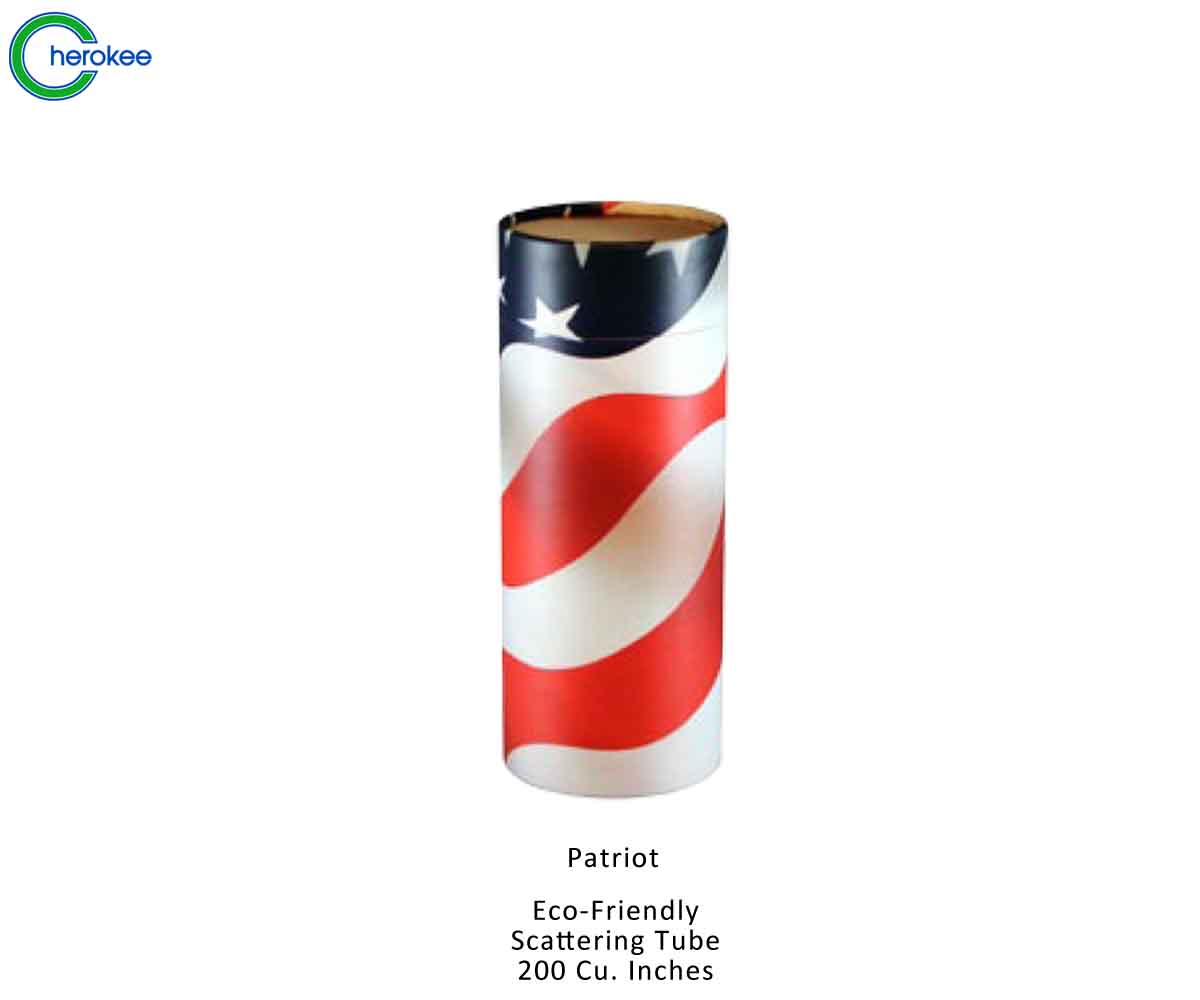 Scattering Tubes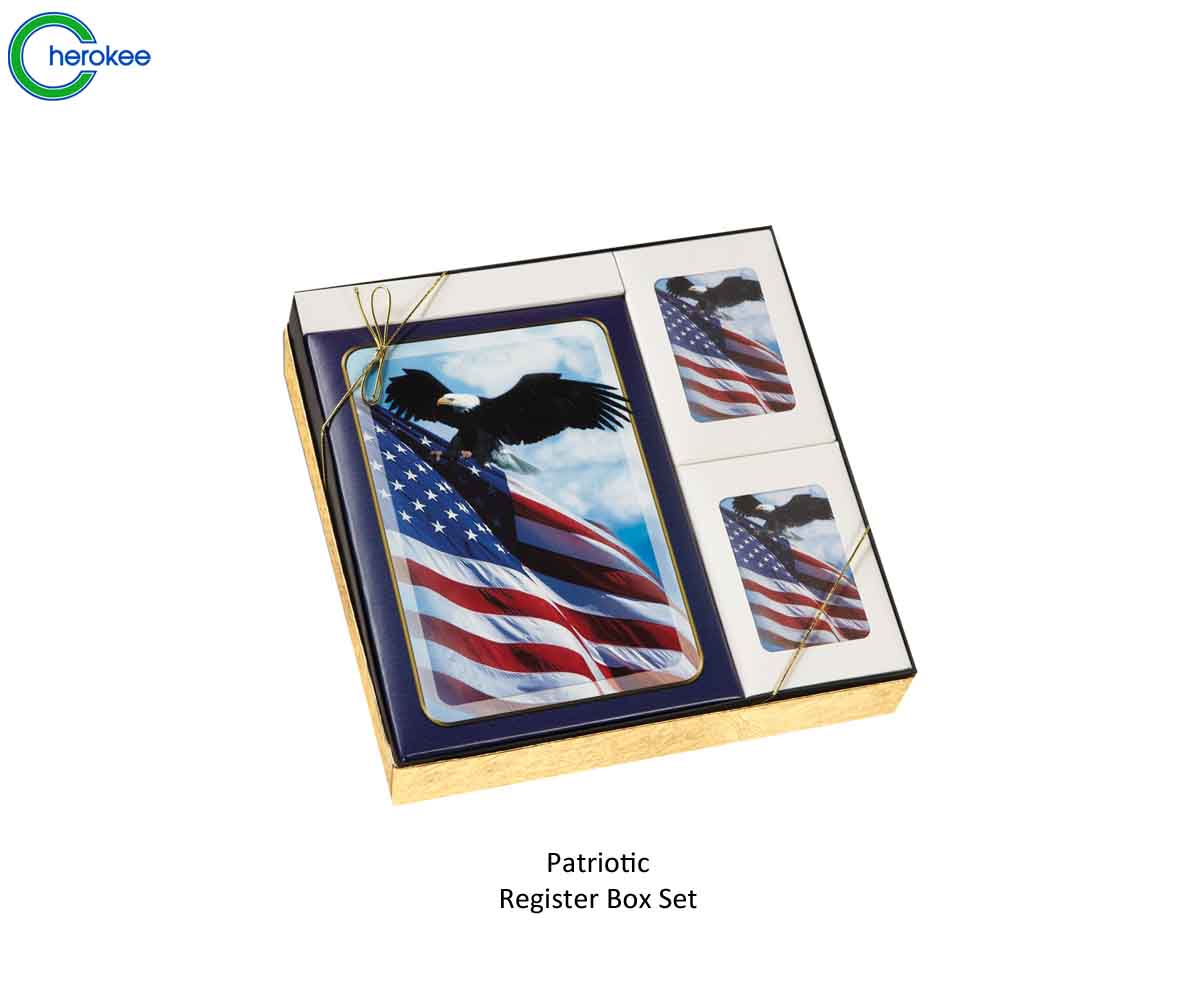 Stationary